Greetings Oasis Reading Mentors! Welcome to March Mentor Monday!
Thank you for volunteering this year. Thank you for sharing your time and talents, for being patient and flexible, and for inspiring the joy of learning.
Thank you also to our new volunteer trainers and our library staff for the extra assistance.
Read across Albuquerque, Belen and Bernalillo!
The month of March is dedicated to reading and to inspiring a passion for lifelong learning. March celebrates the Read Across American literacy campaign. As a reading mentor, we challenge you to choose books that will ignite curiosity, creativity and imagination; choose books that will inspire and enrich; choose books that celebrate our similarities as well as embracing our differences; choose books that nourish the mind and spirit; and choose books that bring joy!
Thinking ahead – choosing good books for your student!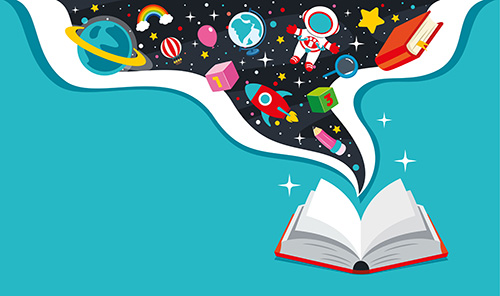 A recent Reading is Fundamental guide states "a book doesn't have to win an award to be considered 'good.' It doesn't have to be a best seller or on a recommended book list, either. A good book is simply one a child enjoys reading." Ask your student about topics. What is your student interested in reading? Ask them! Students can tell you what they like and don't like, what they want to learn, and maybe what they want to do when they grow up.
Think of these topics and their interests for subjects to read aloud and to help guide them to good books. Be prepared with several different types of books – picture, wordless, non-fiction and predictable. Pair informational and fictional stories to add depth to a topic. Remember that an Oasis mentor reads at least one book every session to their student. Understand that a student's reading interest will change throughout the year.
Here are a few planning tips:
Choose books with clear text that is easy to read.
Select books with colorful, attractive illustrations and photos that bring the text to life.
Choose books that appeal to your student's current interest.
Find other books with your student's favorite characters, or books by their favorite authors and illustrators.
Select books that introduce higher level vocabulary and encourage good discussion.
Consider books that your student remembers hearing when they were younger. Those books might be the perfect selection for a student to begin reading on their own.
Be open to reading fact books, such as almanacs, trivia or record books.
Think outside the box and introduce biographies, classics, graphic novels, cookbooks, newspapers, magazines and folk tales.
Be prepared to revisit/review books you have read previously. Students frequently will ask to hear the same story.
Finally, find chapter books that can be read over several sessions instead of in one sitting.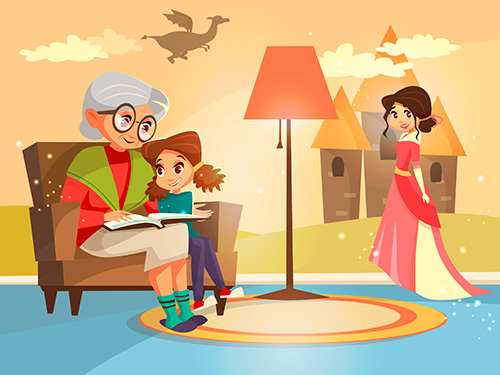 Remember to practice reading the book out loud prior to your session with the student. Reading out loud should not be monotone, so give it all you've got! Dramatic and fun sound effects, hand motions, facial expressions, and changes in tone invite the student to become a part of the story with you.
It is perfectly acceptable to briefly look through a book and then decide if it is a story-line you both want to pursue. If after reading a few pages or a chapter and you don't like the story, pick another book. Reading with your student should not be a chore, it should be fun!
Seven reasons to read aloud to your student:
Develops stronger vocabulary
Builds connections between the spoken and written word
Provides enjoyment
Increases attention span
Strengthens cognition
Provides a safe way of exploring strong emotions
Promotes bonding
Visit our Oasis Library/Resource room for assistance in finding good books. We have volunteers ready to assist you in checking in and out your books as well as helping you make your selections. The library is open during Oasis office hours: Monday – Thursday, 9am to 3:30pm and Friday, 9am to 3pm.
Enjoy the following videos provided for laughter, for movement, with music and to share a little knowledge.
The Wonkey Donkey by Craig Smith is reading is back by popular demand just to make you laugh!
Press Here by Herve Tullet: This book many volunteers use with K-2 students in their first sessions as a way to break the ice and have some fun. We have several copies available in the library.
Line Rider – Chopin Etude Op10 no.3
LINE RIDER | 8 famous TCHAIKOVSKY songs
Every child deserves a champion
Every child deserves a champion – an adult who will never give up on them, who understands the power of connection, and insists that they become the best that they can possibly be.
Rita Pierson
Watch for email notifications of school closings, upcoming support meetings, the book giveaway scheduled in April and the annual volunteer survey.
I end as I always begin, with a grateful heart and a warm, Thank YOU!
I appreciate you!
With joy,
Vicki
P.S. A special thank you to our friend and co-worker, Niki Newcomb who is the creative tech genius behind all of the Mentor Mondays beginning in 2020!
This web tech is going to miss you all very much! I wish you all the best – much love! – Niki