Volunteer with Albuquerque Oasis!
Jump into the heart of the Oasis organization where events, classes, and business happen.
The Albuquerque Oasis office offers a myriad of opportunities and is seeking professional, friendly volunteers to help with answering phones and making calls, taking registrations, data entry, assisting with events, providing a helping hand as needed, or spending time helping an elementary school student with their reading skills. See job descriptions at the links below. We hope to hear from you!
Please fill out our volunteer application form and mail or bring in to the Oasis office.
Contact Lisa Lerner at 505-884-4529 or email with questions.
Volunteer Opportunities
Center Volunteer
As Oasis Center Volunteer, you are the Oasis representative at our front desk.
Responsibilities include:
Work a regular weekly shift from 9:00am – 12:30pm or 12:30 – 4:00pm.
Welcome all guests with a positive, engaging, and helpful attitude while providing excellent customer service.
Answer the main phone line and direct calls.
Use the computer to enter or retrieve information in the Oasis database (training provided).
Keep information confidential.
Make reminder phone calls to participants.
Make follow up phone calls to gather class evaluation information.
Provide water for presenter.
Tally evaluation sheets after class.
Assist with general office work such as copying, filing, alphabetizing, sorting, shredding.
Class Coordinator
As Oasis Class Coordinator Volunteer, you are the Oasis point-person for an on-site class.
Responsibilities include:
Arrive 30-45 minutes before the start of class to set up computer, video, and/or sound equipment and get water for the instructor.
Greet the presenter and test the technical equipment and microphone with the presenter before class begins.
Use the microphone: welcome the participants, review the rules, and introduce the presenter using the bio from the catalog. Adjust lights after the introduction. Oasis staff will usually perform the welcoming/introduction function.
Stay throughout the presentation, supporting the presenter until the conclusion of the course.
Straighten audience chairs after class.
As the Class Coordinator, you are the eyes and ears during class, and will be required to trouble shoot problems as they arise.  Oasis staff will assist if needed.
Field Trip Coordinator
As Oasis Field Trip Coordinator Volunteer, you are the Oasis representative for an off-site program.
Responsibilities include:
Receive and print an emailed class roster.
Arrive ½ hour before the start of the field trip to meet the site representative.
Take class attendance and handle any discrepancies with positive customer service in mind. Contact Oasis office by phone if necessary to handle discrepancies.
Stay throughout the field trip.Return the class roster to the Oasis office no later than Monday afternoon of the following week.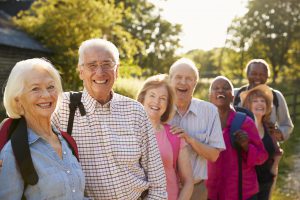 Class Set-Up Volunteer
As an Oasis Set-Up Volunteer, you assist with setting up classroom and moving chairs at Oasis.
Responsibilities include:
Arrive at designated time before or after Oasis classes.
Move and configure chairs to set up classroom for various programs.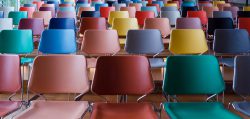 Special Events Volunteer
As Special Events Volunteer, you assist with special events at Oasis.
Responsibilities include:
Assist with events at Oasis such as Art Gallery openings (3 times/year) and special events including Taste of Oasis or other receptions.
Greet guests and keep a tally of attendance.
Help set up refreshments or information tables.
These may be evening or daytime events.
Oasis Ambassador
As Oasis Ambassador, you represent Oasis at various community events.
Responsibilities include:
Attend local health fairs & other community fairs and conferences to represent Oasis.
Staff booths/tables at fairs/events; hand out materials and talk about Oasis.
Reach out to other organizations and businesses to communicate about Oasis programs.
Work with Oasis director to identify and plan for events.
Marketing/Communication Volunteer
As Marketing/Communication Volunteer, you assist with promotion of Oasis programs and events.
Responsibilities include:
Work with Oasis program coordinator to help market Oasis programs to the community.
Upload Oasis program information to various online community calendars.
Excellent written communication and Internet skills needed.
Other possible duties as needed.
Catalog Delivery Volunteer
As Catalog Delivery Volunteer, you make sure that Oasis catalogs are delivered throughout the community.
Responsibilities include:
Deliver Oasis catalogs to locations near you such as libraries, senior centers, and community centers.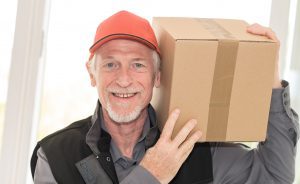 Intergenerational Tutoring Volunteer
In partnership with school districts, Oasis volunteer tutors are paired with children in grades K-3 who teachers feel would benefit from a caring, one-on-one mentoring relationship. You can change a life by providing the individual attention that helps children build confidence and experience success. The commitment is for one hour, one day a week for the school year.  Oasis will train all reading mentors/tutors, process the required background check, and then coordinate your placement in an elementary school.
For more information, visit:  oasisabq.org/tutoring
Responsibilities include:
Attend scheduled day-long training.
Weekly session preparation.
Weekly one-on-one sessions with student.
Attending support meetings.
Reporting volunteer hours.
Tutor Library Volunteer
As a Tutor Library Volunteer, you are available in the Oasis library on a regular schedule – two hours, one day a week.
Responsibilities include:
Restock books.
Straighten shelves.
Assist tutors in locating books.
Organize handouts.
Copy Oasis session plans.
A Matter of Balance Coach
As an A Matter of Balance Coach, you would work with your co-coach to coach/lead the workshops aimed at reducing fear and risk of falls– two hours, once a week for eight weeks. You would complete one, eight-hour training (broken up into two, four-hour days) in preparation to coach the class.
Responsibilities include:
Preparing for the workshops and arriving on time
Facilitating group discussions on the topics detailed in the workbook
Leading participants in very basic exercises
Connecting with each participant
Maintaining fidelity to the program
Health and Wellness Pretest/Posttest Volunteer
As a Pretest/Posttest Volunteer, you would help administer pretests and posttests in the first and last session of our Better Balance classes– one hour, four times per trimester.
Responsibilities include: