You're Invited…introduce them to Oasis!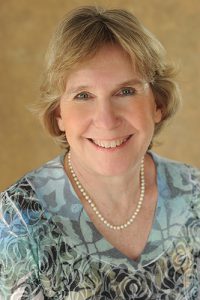 Dear Friends,
Welcome to 2020! With a new year come changes at Oasis. First and foremost, the $10 processing fee has been eliminated. This was done to be more transparent in our pricing, i.e. no hidden fees. It does mean that some classes have increased in price, but we have tried to keep as many classes as possible at the same price. Most notable, Jane Ellen music appreciation classes and Friday musical performance prices remain unchanged.
In addition, with our expanded space, we are now offering more classes than ever – and we're pleased to be adding new classes in technology – check out classes 182-187 for those.
What we DO need is for you to be our best advertisers and continue spreading the word about Oasis. Day in and day out, Oasis staff – Lisa, Melody, Vicki, Becky, Cynthia, Sylvia, and I – strive to bring an excellent experience to all of you. Thank you for all the ways you support your growing and thriving local Oasis center!
The Oasis office is closed on the following holidays:
Presidents' Day
Memorial Day
Independence Day
Labor Day
Thanksgiving & Day After Thanksgiving
Christmas Eve & Christmas Day
New Year's Day
Inclement Weather Policy
When the Albuquerque area experiences snowy weather, please follow Albuquerque Public Schools schedule for Albuquerque schools. If APS Albuquerque schools are on a two-hour delay, the morning class will be canceled. If APS is closed, all programs will be canceled and rescheduled if possible. You may choose to receive a refund or credit for the canceled class.
Meet our Board of Directors
Lorna M. Wiggins, Chair
Wiggins, Williams & Wiggins, Albuquerque
Bret Heinrich, VP
Wings of Hope
William Willis, MD, Treasurer
Anne Sapon, Secretary
True Health NM
Dawn Anderson
National Oasis Institute
Duane Ross, MD
True Health NM
Wei-Ann Bay, MD
Blue Cross and Blue Shield of NM