Greetings! Welcome to the August version of Mentor Mondays.
It is amazing how fast the summer has sped by and I continue to marvel at how different our tutoring will look this year.
July marked my 5th year with Oasis, and I am thankful to be part of this dynamic team – part of the office staff and fearless leader of volunteer reading mentors!
And though the situation continues to be fluid and everyday I learn new requirements, I truly believe that with each individual and as a team, our mentoring will continue to positively impact our students.
I am excited and thankful that each of you have remained on the team to support our students!
This is what we know about the APS Re-Entry Guidelines:
Until the district schools return to full capacity and with no precautions, partnership program tutoring with students will only be allowed virtually.
These tutors must have constant supervision by a school staff employee.
All tutors working with students must hold a current fingerprint background clearance.
Virtual tutoring should align with the school's goals and overall educational support strategy.
Tutors who will interact with students in a virtual setting must follow district guidelines.
Tutoring sessions should: utilize strategies that facilitate active participation of students; utilize Google Meets (or Classroom) whenever possible.
All tutoring programs must include: A signed confidentiality agreement for each tutor. Registration and parental permission processes.
Sessions may be recorded, and an announcement made to participants at the beginning stating so. Links to recordings shall be archived by the staff or employee in the session.
This is my immediate plan:
I will contact the other school districts – Belen, Bernalillo and Rio Rancho. At this time, my understanding is that Rio Rancho will not be allowing volunteering, but I will confirm.
Since the mandate is for virtual volunteering throughout the state, we can always update fingerprint clearances to all be current in Albuquerque Public Schools.
I will be meeting with APS to determine how they plan to process our 400 clearances.
I am working to determine exactly which schools will allow virtual volunteering and will hopefully publicize during mid to late September. I anticipate that our sessions will not begin until October.
Oasis is working on a new, official parent permission form to authorize virtual volunteering as well as a confidentiality form for us all to sign.
*Your next steps: *
Please go online and review Google Meets. That is the platform that APS will authorize for virtual volunteering: meet.google.com https://apps.google.com/meet/
The platform is very simple – just as easy as Zoom – so, using our literacy approach will work well online.
I thank you all for embracing our "new normal" as we support our students virtually this year.
I recognize it is a drastic change from in-person mentoring, but I hope it will still be successful for the students and rewarding for you. I understand that some volunteers are ready to jump right in and begin their sessions online. No matter what you decide to do, I sincerely hope you will remain on the team this year – either volunteering virtually this fall or delaying your start date til January. Please share your preferences directly with me. I hope to hear from each of you by the end of September, so that I can plan accordingly for fingerprinting and placement.
I continue to recruit volunteers for our team and word of mouth is the best advertisement. Please share our program with your friends and family.
Kid Tested Session Plans!
Do you remember our request from June for 'kid tested' session plans? Well, so far, Joan March has interviewed several volunteers and the following is just a teaser of the results. With each interview, Joan has compiled a summary, the story, discoveries made, recommendations, and just a little bit about the volunteer. Each submission is an easy, quick read, but it gives us some insight into simple, successful sessions. I know there are many more stories out there, waiting to be shared. Please contact me soon to add your voice!
Category: Games
Genre: Across all Genres
Oasis Tutor: Martha Beyerlein
Student/Grade: Armand, second grade
Summary: Martha discovered a nifty game called The Game of Things. Despite the creators' suggested age range, 14-Adult, Martha found that it was a humorous and imaginative tool for helping kids struggling with reading and writing. It was a way to learn and have fun at the same time. Martha's story focuses on Armand, a second grader who was hard to reach and engage. Martha's serendipitous discovery of this game broke the ice between her and Armand, and put him on track to enjoy his sessions with Martha, and possibly school as well.
The Story: "I don't understand why grown-ups invented school," Armand blurted out to Martha the day they met. As she tried to get to know him, Martha learned that Armand had a narrow set of interests: outside play, computer games, and the Disney channel.
Category: Life's a Stage/Building Self-Confidence
Genre: Picture Books
Oasis Tutor: Lynn Mullins
Student/Grade: Millie/ first grade
Summary: Lynn loves making up and telling stories to children. She honed her skills with her own children and grandchildren, the youngest of whom is now 11. She was a natural fit for working with first graders. One of them, Millie, stands out for Lynn. Millie needed help with many reading skills and her teacher thought she would benefit from a one-on-one relationship with an Oasis tutor. But Millie also had loving parents who were concerned about Millie being singled out for extra help and resisted the tutoring idea. Millie herself was also reticent to work with a tutor. Read Lynn's story to find out how she not only won Millie over, but Millie's parents as well. Spoiler alert: it was a book and a wonderfully creative idea that made all the difference.
Category: Cultural Heritage
Genre: Historical Fiction
Oasis Tutor: Judy Weinstein
Student/Grade: Betzy grades 4 and 5
Summary: Judy's story is not an uncommon one in APS and, undoubtedly, other schools around the state. Children who come from Spanish speaking homes enter school with a language disadvantage. In most schools, instruction and materials are in English. Children, like Judy's student, are immersed in English speaking schools, but return to a home where Spanish prevails. Judy selected a book that gave voice to her student's heritage in a way that was far more meaningful than Judy ever imagined.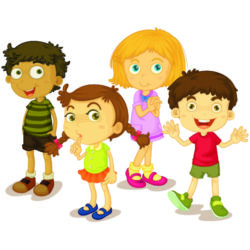 Joan's thoughts on volunteering to record the session ideas:
" Working on this project has transported me away from the pandemic. I am enjoying hearing the stories that people are eager to tell. Each one is unique and often poignant. I'm impressed by tutors' resourcefulness and imaginations. In many cases, tutors have worked hard and succeeded in reaching a reluctant reader or others who benefited from the one-on-one experience. Some tutors shared stories about a single child while others talked about a technique, book series, or materials they developed or purchased and used successfully with numerous children. Besides the advantage of hearing stories and adding ideas and books to my own toolkit, I have met accomplished and dedicated people who are nothing short of inspiring. While our hiatus persists is a great time to step up and share your story. "
Celebrating YOU
Thank you to all of our volunteers. Thank you for your time, your talents, your patience and your determination to see our students succeed.
Thank you to the following volunteers. We celebrate your 5, 10, 15 and 20 years with Oasis. Thank you in advance for many more years!!!
This vlog is for you – a chance to obtain information, share thoughts, and interact with other volunteers.
I am always looking for fun, interesting, engaging videos to share, so please forward links to be included in the future.
I invite you to post your comments below.
Stay safe and be well. You are needed and appreciated!