EYE AM – The Photography Project
an art exhibit of photographs by Reginald Chavez Elementary School students
May 14 – August 28, 2015
Opening reception: Thursday, May 14, 2015, 5-7pm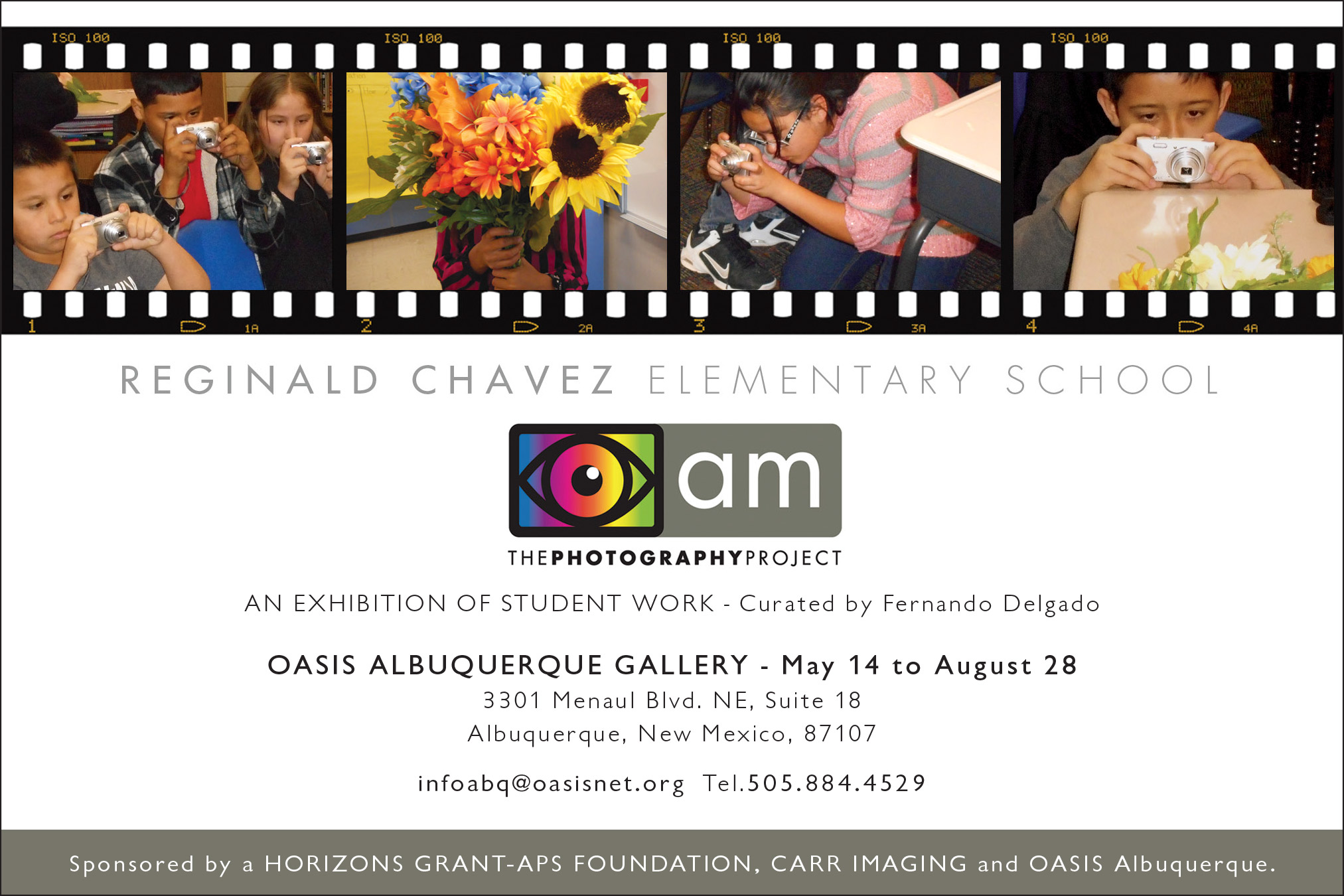 This project was conceived to teach students the key principles of photography as an art form. The instructors communicated the notion of using the camera as an expressive tool to document our roots, culture and environment. In the process, the students learned the difference between a "photograph" and "an image" and the importance of "making" images instead of simply "taking" images. All of the images on exhibition will be accompanied by a short essay written by each of the 20 students chosen to participate in this project. Eye Am- the Photography Project leaders are Fernando Delgado, a professional photographer, Mrs. Loretta Huerta, principal at Reginald F. Chavez, Tanya Sena, art instructor and Katherine Irish, counselor.
This project and culminating exhibition celebrates the visual arts as a means of individual expression as well as a viable and meaningful career path for these students.
Check out a TV article on the art exhibit! "Albuquerque kids use cameras to document life as they see it" was aired on Channel 13 in July.